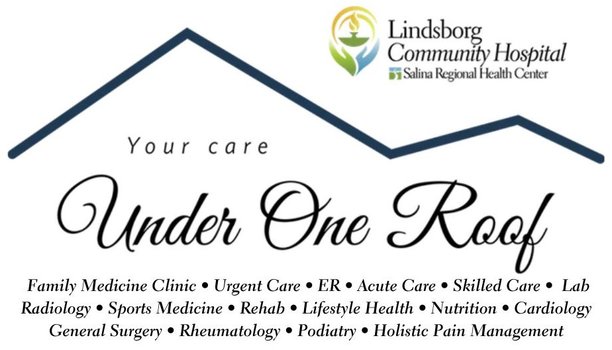 Lindsborg Community Hospital providers are now providing vCare (virtual healthcare) to patients. vCare provides convenient access to healthcare removing the need to come to the physician office for a visit. Patients can receive healthcare from the comfort of their own home. Not all visits are suitable for virtual care, so be sure to contact your healthcare provider to determine whether vCare is appropriate for your medical care.
Flu Shots Available October 1st, 2023
Drive Through Clinic October 4, 7, and 8!
Beginning Sunday, October 1, flu shots will be available at our walk-in Urgent Care Clinic. Weekend hours are 10 am –1 pm. Monday-Friday, flu shots will be available from 8-5:15 pm. No appointments needed!
It's back, so mark your calendars for the drive through flu shot clinic! You'll find us in the south employee parking lot, just off West Grant St. Want passage to the fast track? Download the forms from the link provided. You will need a CONSENT FORM and the REGISTRATION QUICK FORM for any and all who want a vaccine. Vaccines offered will include the egg-free and extra-strength doses. Please bring your insurance card and driver's license and plan to wear short sleeves. The schedule is Wednesday, Oct 4th , 5-7 pm; Saturday, Oct 7th, 8 am- noon; Sunday, Oct 8th, noon-2 pm. We can't wait to see you!
We will accept cash, check or credit card.
NEWS AT LCH
September 22, 2023 - Dr. Karil Bellah will continue seeing patients at LCH in the outpatient specialty clinic. The communication to her patients indicating Dr. Bellah will be pursuing other practice opportunities will not affect patients who want to continue their doctor/patient relationship with Dr. Bellah. Effective November 6th, Dr. Bellah will begin seeing patients out of her Salina Regional Cardiology office.
---
GET YOUR SPORTS PHYSICALS NOW!
Use our Urgent Care Clinic and walk in without an appointment, Monday-Friday 8am-5:15pm and Weekends 10am-1pm. $35 cash, check, credit/debit for basic sports/camp physical with form completion.
For a comprehensive annual well-child exam, an appointment as an established patient must be scheduled. This is an annual well-child check that includes an immunization review and prescription refills. Insurance will be billed.
KSHSAA Sports Physical Form - English
KSHSAA Sports Physical Form - Spanish
Four New Stepping-ON Class Dates Announced For 2024!
Click here for more information about Stepping-ON.
---
CAREERS
We believe our most valuable resources are the people who join us to become "partners caring for the health of the Smoky Valley communities." As an affiliate of Salina Regional Health Center, our Lindsborg Community Hospital job postings are managed by SRHC Human Resource partners. It is just one of the ways our partnership makes us even more efficient. We work closely with our HR partners to help us locate individuals committed to becoming part of our team. The link will take you to the SRHC website Careers page. There you will find the full job description as well as an online application. Simply click on "Current Career Openings", enter 'all' from the "Job Category" list and "Lindsborg Community Hospital" in Job Location.
---
URGENT CARE CLINIC - OPEN DAILY!
Weekdays 8am – 5:15pm
Weekends 10am – 1pm
No Appointment Necessary! Please use main hospital entrance.
Click here for more information.
Other News
ACCESS HOSPITAL HEALTHCARE INFORMATION FROM YOUR MOBILE DEVICE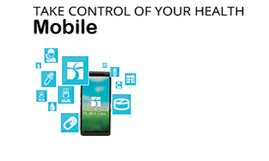 Salina Regional's My Health Portal mobile site gives you direct access to your medical records and imaging reports, plus a great set of easy-to-use tools, customized specifically for your health needs. Point your mobile device's browser to https://www.myhealthportal.net.
Access your hospital health records
See your lab test results & imaging reports
Get medication details
PATIENT PORTAL HELPS PATIENTS MANAGE CARE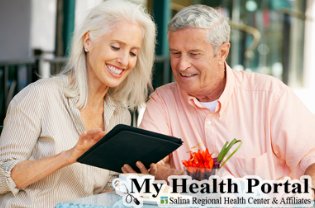 The patient portal service grants patients of Lindsborg Community Hospital and the Family Health Care Clinic access to their latest lab and x-ray test results, prescription lists, billing information, physician progress notes, discharge summaries and upcoming appointments.
SEND A GREETING CARD
Customize a card for free. Brighten a patient's day! Lindsborg Community Hospital makes it easy for you to brighten up your loved one's room and lift their spirits. Send a free personalized greeting card. Follow a few simple steps to customize your card. It's easy. It's fun. And best of all, you can express just how much you care.