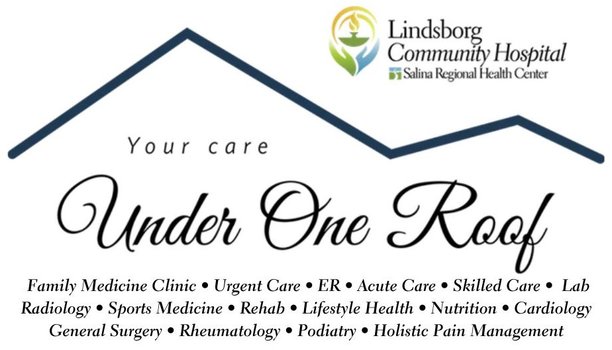 Lindsborg Community Hospital providers are now providing vCare (virtual healthcare) to patients. vCare provides convenient access to healthcare removing the need to come to the physician office for a visit. Patients can receive healthcare from the comfort of their own home. Not all visits are suitable for virtual care, so be sure to contact your healthcare provider to determine whether vCare is appropriate for your medical care.
Medicare Open Enrollment Begins - October 15th through December 7th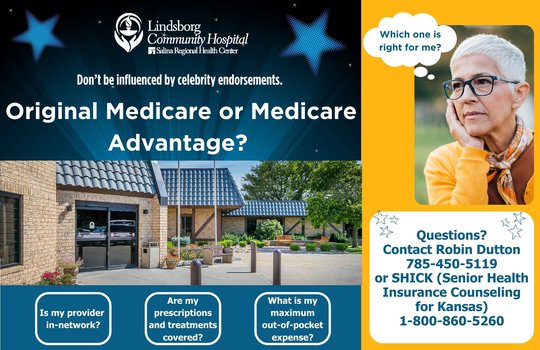 Know Your Facts Part 1 - Original Medicare vs. Medicare Advantage
Know Your Facts Part 2 - Understanding Medicare Advantage
Know Your Facts Part 3 - Steps Before Signing Up for a Medicare Advantage Plan
NEWS AT LCH
Lindsborg Community Hospital Recognized for Performance Leadership by the Chartis Center for Rural Health
LINDSBORG, KS; November 20, 2023 – Lindsborg Community Hospital has announced it has been recognized with 2023 Performance Leadership Awards for excellence in Quality and Patient Perspective. Compiled by the Chartis Center for Rural Health, the Performance Leadership Awards honor top quartile performance (i.e., 75th percentile or above) among rural hospitals across the United States in Quality, Outcomes and/or Patient Perspective. LCH scored as a Top Quartile Performer in Quality measures; and, Top Quartile Performer in the Patient Perspective category. Commenting on the recognition, hospital Administrator, Larry Van Der Wege said: "I'm sure that since the beginning of Lindsborg Community Hospital... Click to Read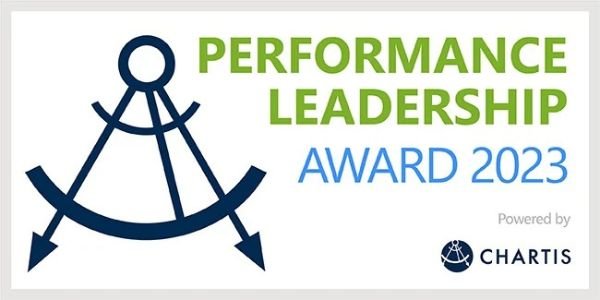 New Scholarship
In pursuit of building and strengthening the Lindsborg Community Hospital workforce, the Lindsborg Community Health Care Foundation announces a new Workforce Scholarship. The scholarship amount is up to $3,000 per year, in a field of interest that has been determined by the Administration of Lindsborg Community Hospital to be an area of need. (see guidelines for eligible fields of study). The applicant must already be in, or accepted into, the final one or two years of an approved program of study. One or two years of funding is dependent on hours required for completion of the program. The applicant will, at the time of acceptance of the scholarship, agree that there will be one year of tie to service to LCH for every year of award taken. Applications may be received at any time, but will not be considered by the Foundation until within six months of the student's starting date in the program. Applications are considered in the order they are received by the Foundation and are based on the workforce needs at the time.
The Lindsborg Community Health Care Foundation is not a health care provider. It is an exempt §501(c)(3) organization. The Foundation Vision is "Providing resources to sustain and improve facilities, equipment, and workforce for the Lindsborg Community Hospital". The Board Chair is Andy Carlson; other members are Sue Dahlsten, Greg Lundstrom, Sharon Palmquist, Karl Esping, Marilyn Malm, Ervalene Johnson, Ron Michael, and Sharon Bruce.
Scholarship Guidelines & Application
---
Four New Stepping-ON Class Dates Announced For 2024!
Click here for more information about Stepping-ON.
---
CAREERS
We believe our most valuable resources are the people who join us to become "partners caring for the health of the Smoky Valley communities." As an affiliate of Salina Regional Health Center, our Lindsborg Community Hospital job postings are managed by SRHC Human Resource partners. It is just one of the ways our partnership makes us even more efficient. We work closely with our HR partners to help us locate individuals committed to becoming part of our team. The link will take you to the SRHC website Careers page. There you will find the full job description as well as an online application. Simply click on "Current Career Openings", enter 'all' from the "Job Category" list and "Lindsborg Community Hospital" in Job Location.
---
URGENT CARE CLINIC - OPEN DAILY!
Weekdays 8am – 5:15pm
Weekends 10am – 1pm
No Appointment Necessary! Please use main hospital entrance.
Click here for more information.
Other News
ACCESS HOSPITAL HEALTHCARE INFORMATION FROM YOUR MOBILE DEVICE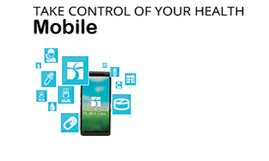 Salina Regional's My Health Portal mobile site gives you direct access to your medical records and imaging reports, plus a great set of easy-to-use tools, customized specifically for your health needs. Point your mobile device's browser to https://www.myhealthportal.net.
Access your hospital health records
See your lab test results & imaging reports
Get medication details
PATIENT PORTAL HELPS PATIENTS MANAGE CARE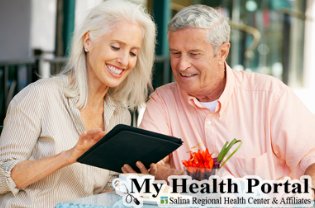 The patient portal service grants patients of Lindsborg Community Hospital and the Family Health Care Clinic access to their latest lab and x-ray test results, prescription lists, billing information, physician progress notes, discharge summaries and upcoming appointments.
SEND A GREETING CARD
Customize a card for free. Brighten a patient's day! Lindsborg Community Hospital makes it easy for you to brighten up your loved one's room and lift their spirits. Send a free personalized greeting card. Follow a few simple steps to customize your card. It's easy. It's fun. And best of all, you can express just how much you care.