Contact Us
We want to hear from you! If you have any questions or comments concerning Lindsborg Community Hospital, our services or this web site, please feel free to contact us. We will be happy to assist you in any way we can. Inquiries are responded to Monday through Friday, 8 a.m. to 4:30 p.m.
For local emergencies, please dial 911.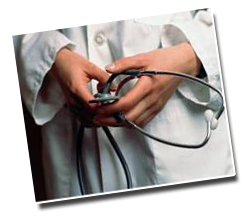 A LITTLE HELP TO FIND US
LINDSBORG COMMUNITY HOSPITAL
605 West Lincoln Street
Lindsborg, Kansas 67456
FAMILY HEALTH CARE CLINIC
605 West Lincoln Street
Lindsborg, KS 67456
Directions to the hospital from the center of Downtown Lindsborg: Take Lincoln Street west to 605 West Lincoln. Parking is ample for the hospital and clinic. Follow the signs to the Emergency Room entrance and parking.
The hospital is located on the west end of Lincoln Street with our main entrance facing Lincoln Street. After you have entered the main front entrance, turn left to enter the clinic reception area.
If you are going to the hospital or to an appointment with an outpatient specialty physician, turn right.
URGENT CARE CLINIC
Access to the Urgent Care Clinic is through the front doors of the hospital. Hours are 8 am to 5:15 pm Monday-Friday and 10 am to 1 pm on weekends. Closed on Thanksgiving and Christmas; other holiday hours are 10 am to 1 pm.
EMERGENCY DEPARTMENT
Our Emergency Entrance is easily accessible by turning south on Cedar Street from Lincoln Street. The red Emergency sign will direct you. Press the bell for a nurse and you will receive prompt attention.
PHONE
Lindsborg Community Hospital: 785-227-3308
Family Health Care Clinic: 785-227-3371
Patient Rooms: 785-227-3308
FAX
Lindsborg Community Hospital: 785-227-4130
Family Health Care Clinic: 785-227-3004
QUESTIONS?
Click here to send us an email.
MAP