BENJAMIN K. DOLEZAL, MD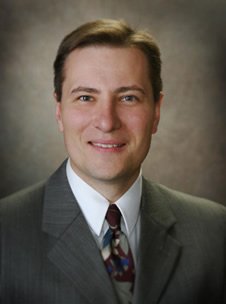 Specialty
FAMILY PRACTICE
BIOGRAPHY CONTACT INFO:
Office: 785-227-3371
FACILITY/OFFICE:
Lindsborg Community Hospital
Family Health Care Clinic
605 West Lincoln
Lindsborg, KS 67456

EDUCATION:
University of Kansas School of Medicine, Kansas City, KS

RESIDENCY:
University of Arkansas, Fayetteville, AR

CERTIFICATIONS:
Family Medicine, Board Certified ACLS, CIP, NRP, PALS certified
BIOGRAPHY:
Dr. Dolezal was raised near Ellsworth, Kansas and graduated from the University of Kansas with a degree in Human Biology. In 2003, he graduated from the University Of Kansas School Of Medicine. Dr. Dolezal's residency training was at the University of Arkansas in Fayetteville, where he performed advanced training in Endoscopy. Dr. Dolezal joined the LCH/LRHC staff in 2006.
As a young man growing up in central Kansas, Dr. Dolezal realized there was a need for more doctors in the rural areas and decided that this was a challenge he could meet.
Dr. Dolezal, his wife Angela and their daughters participate in Broadway RFD and is community spirited. He strives to make a difference in the medical health, happiness and well-being of the Smoky Valley communities. He enjoys being able to interact with people on a personal level and wants to help them experience the longest and happiest lives they possibly can.
As a family physician, Dr. Dolezal cares for all ages of patients. He has special interests in colon cancer screening, colon health and end of life care and is the Hospice Medical Director.
In his spare time Dr. Dolezal enjoys hunting, water skiing, collecting antiques and of course, spending time with his family.