JADE BANNING, PA-C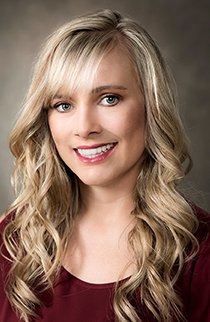 Specialty
FAMILY PRACTICE
BIOGRAPHY CONTACT INFO:
Office: 785-227-3371
FACILITY/OFFICE:
Family Health Care Clinic
Lindsborg Community Hospital
605 West Lincoln
Lindsborg, KS 67456

EDUCATION:
Bethany College, Midwestern University
BIOGRAPHY:
Jade Banning is a Lindsborg native, a SVHS and Bethany College alum, a busy wife and mom who loves to multi-task. Jade and her husband Kendall Banning, a chiropractor, returned to Lindsborg to live and work after both completed their studies in the Chicago area. Jade graduated from Midwestern University's Physician Assistant Program in Downers Grove, Illinois, while Kendall earned his degree in Chiropractic Medicine. Jade has helped her husband with the 'business' side of getting his Lindsborg chiropractic business up and running, handling much of the paperwork.
Jade's passion is in health promotion disease prevention, a career with roots to her first professional job in Chicago with a physician working in health management and disease prevention. She will continue her part-time role with a family clinic in Salina.
Jade and Kendall have three children. Working with Greg Lindholm, she will work solely with the Medically Supervised Weight Management program utilizing her skills and passion for health, wellness and disease prevention.