FROZEN MEALS TO GO
Our dietary department provides Frozen Meals to Go. Healthy meals are prepared from scratch in the LCH kitchen and are frozen for your convenience. LCH wants to make sure you or your loved one can enjoy delicious, hot and nutritious meals that are quick and easy to prepare. Just defrost, heat and serve! Meals are just $4.00 each, and you may choose what you want from a menu of available selections. Choices may include entrees with such as lasagna, chicken and noodles, meatloaf, chicken fried steak, sweet and sour chicken, beef pot roast or Sweet Thai Chili meatballs!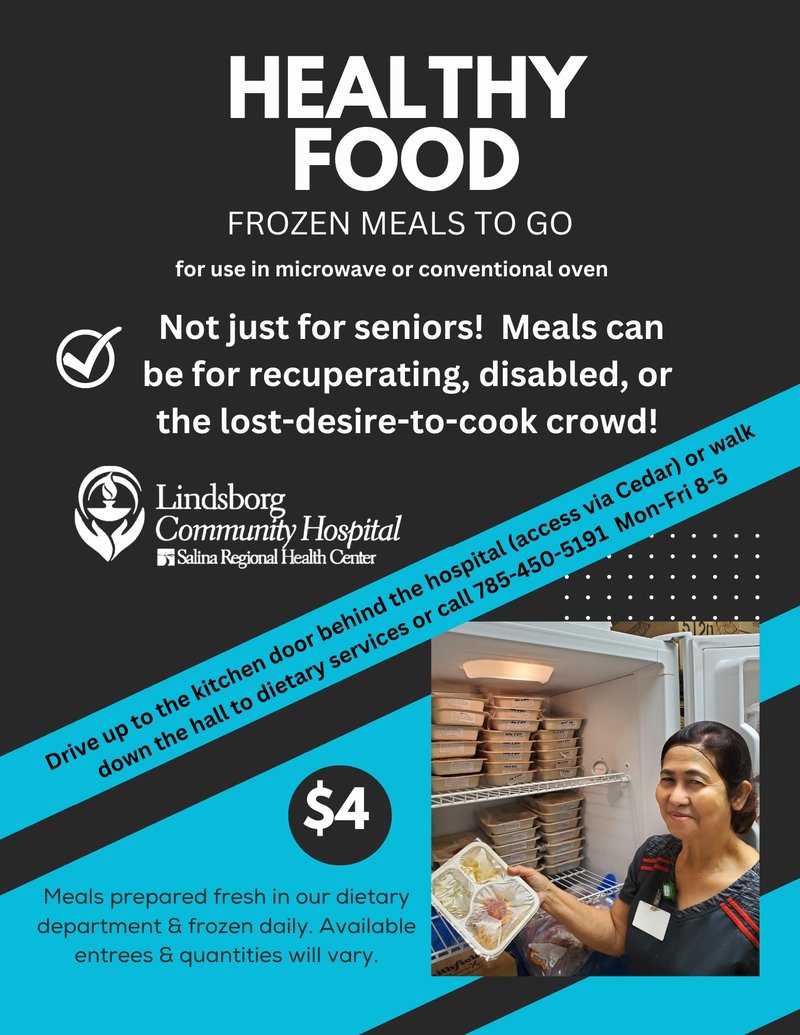 For more information: call Food Service at 785-450-5190, Monday-Friday 8am-5pm.
Did you know? Lindsborg Community Hospital provides meals for McPherson Disability Supports of the Great Plains. Each month, MDSGP staff and clients select between 360-420 nutritious, convenient meals!
Lindsborg Community Hospital