MEALS ON WHEELS
MEALS ON WHEELS, INC.
It's More Than A Meal.....
Each delivery brings a smile, a safety check and a chance at an independent life.
Hot, nutritious meals brought to your door.
Five to seven days per week for elderly, disabled, and recuperating individuals, as well as those who have recently been dismissed from the hospital.
Eligibility is determined by the LCH kitchen manager. A physician and the Meals on Wheels team will be consulted.
$3.50 per meal, $4 per meal effective October 1st, 2023.
For more information call Dietary Services at 785-450-5190.
Meals On Wheels is a private, not-for-profit organization. LCH prepares the meals for this organization.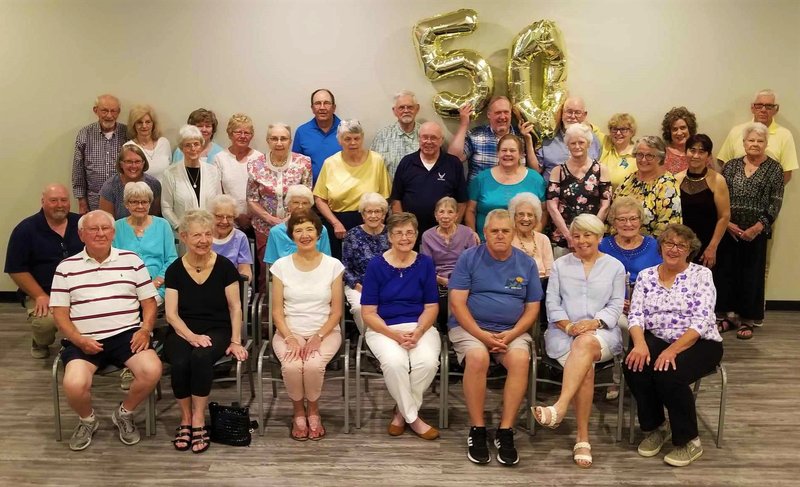 Pictured above: The Meals on Wheels volunteers celebrating 50 years.
TESTIMONY:
"What a tremendous service the Lindsborg Community Hospital provides through its Meals on Wheels program. I am a legally blind widower striving to maintain my own independence while living alone in my own home. My culinary abilities are limited to microwaving popcorn.
Meals on Wheels provides me with a good hot meal planned by a dietician and prepared by a bevy of cooks at LCH. PLUS, it's delivered right to your door.
Just as important to me is the smiling interaction I receive from the corps of volunteers who give of their time in all kinds of weather to assure the program's success.
Hot food - Warm Friends - Satisfied Recipients
I would strongly encourage anyone in need of such a wonderful service as Meals on Wheels or have any questions to call Dietary Services at the Lindsborg community Hospital at 785-450-5190."