Laboratory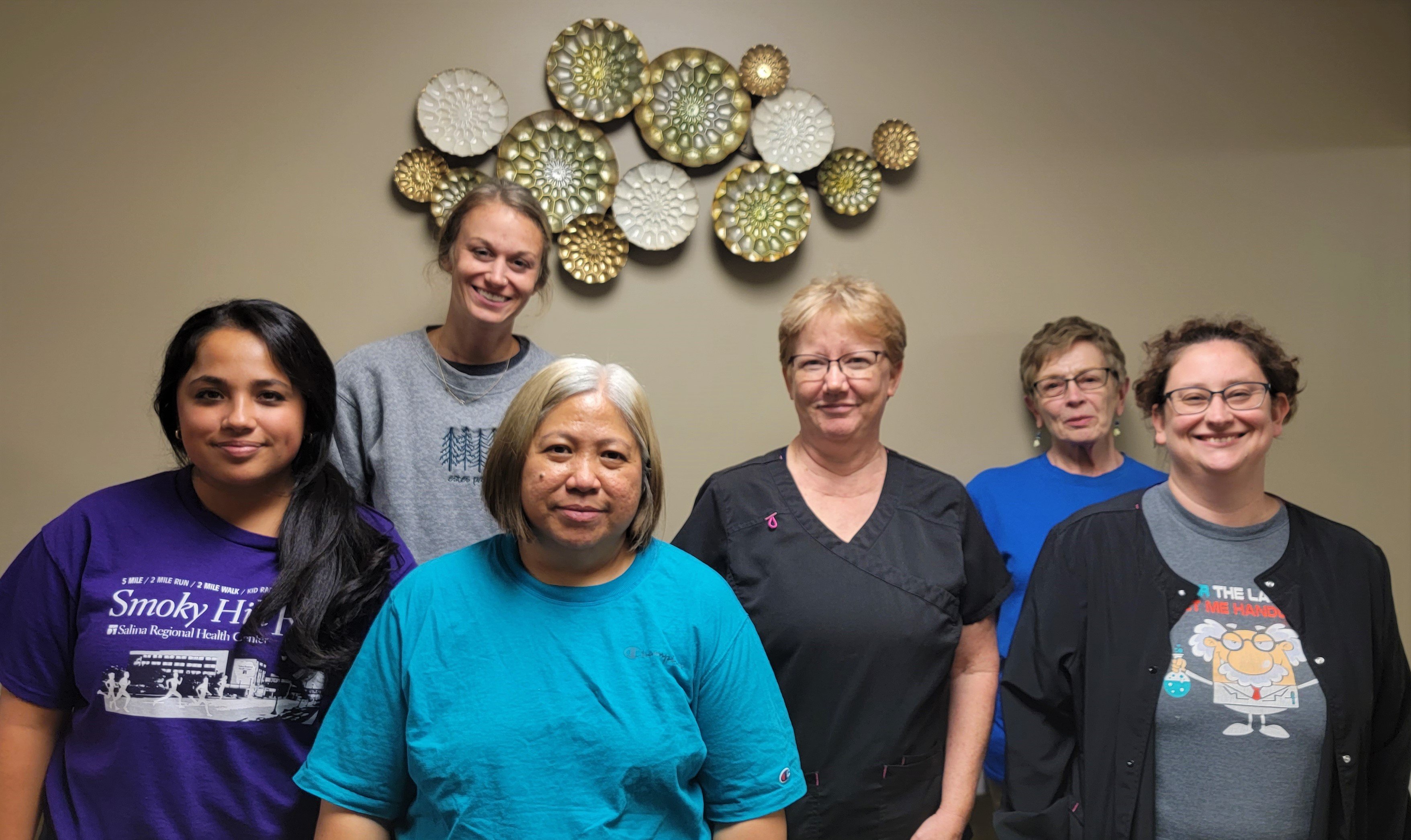 WELCOME TO LINDSBORG COMMUNITY HOSPITAL LABORATORY
Do you need lab work for an upcoming procedure, or maybe blood tests requested by your physician for a routine health check? Perhaps you are receiving therapeutic treatments out-of-town that require frequent lab testing for your physician. The Lindsborg Community Hospital laboratory offers convenient testing close to your home and work...even if your care is not managed locally.
Our experienced and highly skilled certified medical technologists and phlebotomists provide prompt, friendly, comprehensive services for adult and pediatric patients. Every effort is made to complete each patient's lab work in a timely manner while ensuring accuracy and quality. We offer same day testing and no appointment is necessary.
Lindsborg Community Hospital & Family Health Care Clinic labs received THREE consecutive 100% CLIA lab surveys in 2011, 2013 and 2015.
TESTIMONIAL
"Everyone I come in contact with is kind, considerate and knowledgeable." ..."respectful" ... "very courteous" ... "I was in and out quickly" ...are just a few of the comments recorded on patient satisfaction surveys. I have high expectations since I've become accustomed to the excellent service I find here so my expectations weren't exceeded, but they certainly continue to be met".
SPECIAL NOTES:
Laboratory tests require a signed Doctor's Order
Fasting means you should not eat or drink any liquids except for water.
When fasting, you may drink plenty of water.
When fasting, you may take your medications.
LABORATORY HOURS ARE:
Monday & Friday 8:00 am to 5:00 pm
Tuesday through Thursday 7:00 am to 5:00 pm
Saturdays 8:00 am to 11:00 am
Closed on Sundays and Holidays
IN HOUSE LAB TESTS
Panels
Basic Metabolic
Cardiac markers

CKMB

Myoglobin
Troponin
Comp Metabolic
Electrolytes
Hepatic (Liver)
Lipid
Renal
Chemistry
Acetone
Albumin
Alkaline Phos
Alcohol
Amylase
Bilirubin Direct
Bilirubin Total
BUN
Calcium
Chloride
Cholesterol
CPK
Creatinine
Ferritin
Glucose
HCG, Qual Serum
HDL Cholesterol
HGB A1C
H. Pylori
LDH
Lipase
Magnesium
Phosphorus
Potassium
Protein Total
PSA Diagnostic
PSA Screening
SGOT (AST)
SGPT (ALT)
Sodium (Na)
T-3, Total
T-4, Free
Triglyceride
TSH
Uric Acid
Hematology
Blood type
CBC
Cross Match
Differential Manual
HGB
HCT
Platelet Ct.
Sed Rate
Coagulation
APIT
Bleeding Time
D-Dimer
Protime
Drug Monitoring
Digoxin
Immunology/Microbiology
Mono Screen
Influenza
Rapid Strep
Stool WBC
Wet Mount/KOH
Urinalysis
Microalbumin
Occult blood
RSV screening
Urinalysis
Urine Drug Screen
Cardiology
EKG